Use Document Properties to Map Content Controls
Microsoft Word Content Controls are a useful method to guide tailoring content for specific opportunities. Sometimes a Content Control may appear in numerous places in a document, such as a Content Control for the particular client name.
Usually, these would need to be edited individually. However, if these Content Controls are mapped to document properties, editing once will automatically update the others.
Built-in Document Properties
To create a document property- mapped Content Control, go to the 'Insert' tab. Click on the 'Quick Parts' menu and click the 'Document Property' menu. This will display a list of the built-in document properties.
Clicking on any of these items will insert a mapped Content Control.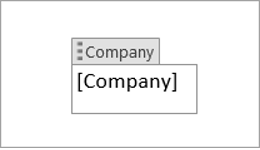 If I insert my company name into the Content Control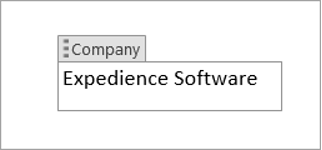 It will appear in all other instances of the same 'Company' Content Control as well as in the underlying document property 'Company.'
To view the document properties, go to File > Info. Locate the Properties and select 'Advanced Properties.' Click the 'Summary' tab:
SharePoint Metadata
The built-in document properties are unfortunately quite limited and do not include properties that would be specific to the opportunity, such as 'Client.' However, you can supplement these built-in properties with properties derived from SharePoint metadata.
If a document is saved in a SharePoint library that applies metadata properties, these properties also become available to the list of mapped Content Controls.
In the following example, an SOW template was saved in a SharePoint Library with the metadata: Client, SalesRep, Industry, and Price. These properties now appear on the mapped Content Control list: