Session will help Proposal Teams Apply MS Word Styles for Better Document Consistency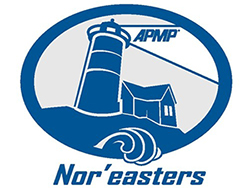 MANCHESTER, N.H. – Nov. 7, 2019 –  
Expedience Software announced today that Diane Loudenback, VP, Services, will present at Pursuit Expo 2019, the Association of Proposal Management Professionals (APMP) Nor'easter conference on November 14th in Portsmouth's AC Marriott.
Her topic, "Become a Styles Super Hero," will address best practices for leveraging Microsoft® Word Styles for consistency and control of proposal documents.
Loudenback has worked with RFQs, proposals and proposal-based technology for more than 20 years and has helped customers across virtually all industries implementing RFP & proposal-based applications, including SaaS-based models and on-premise solutions. She is an accredited member of APMP and a graduate of Purdue University and Rivier University.
"Through the use of Microsoft Word Styles, proposal writers can create beautiful and consistent proposal documents to set themselves apart from the competition – all while gaining more time to focus on higher-level activities to win the business," says Loudenback.
About APMP Nor'easter Chapter
The Nor'easters chapter of APMP (Association of Proposal Management Professionals) provides opportunities for leadership, networking, and professional development to proposal professionals in the New England area. Through local bimonthly meetings, APMP national events and informal updates, Nor'easters members "Get Smart, Get Known and Get Business." Our chapter focuses on sharing knowledge, advancing professional standards, and establishing best practices in the proposal management arena. Learn more at apmpne.starchapter.com.
About Expedience Software
Expedience Software, founded by pioneers in proposal automation, harnesses the power of Microsoft® Word to drive better proposal quality while accelerating the speed and effectiveness of proposal teams around the world. Headquartered in Manchester, N.H., with a presence in Dallas, San Diego, Omaha and Atlanta, Expedience serves hundreds of companies in the financial and asset management, healthcare, legal, manufacturing and technology industries.
The company's rapidly growing footprint extends to customers throughout the U.S., Canada, UK, Germany, the Netherlands, Australia and New Zealand. Named one of the 20 Most Promising Sales Tech Solution Providers for 2019 by CIOReview and 50 Innovative Companies to Watch by Silicon Review, Expedience continues to lead the industry with its innovative expansion of the Microsoft Office suite.  Learn more at www.expediencesoftware.com.
Contact information:
Email: media@expediencesoftware.com