Proposal Manager brings proposal process management directly to Microsoft Word. Proposal Manager allows you to flag
incoming RFPs
with critical elements to capture requirements, guide bid/no-bid decisions, submission instructions, clarification questions, assignments, and more.
A New Approach to Proposal Collaboration
Because Proposal Manager is built in Microsoft Office, it leverages and extends the many collaboration capabilities of Office 365 – from real-time co-authoring to Teams integration; from automating the classic feature of inline Comments to incorporating the new @Mentions functionality that can automatically
notify a subject expert
when an RFP question is assigned.
Shred the RFP to Capture Requirements
Never miss a requirement again! Proposal Manager automatically finds all RFP requirements to streamline the capture process. Define your tailored list of key requirement terms, and Proposal Manager will collect the sections containing these words in Microsoft Excel spreadsheets or Microsoft Word tables.
Proposal Management Software does NOT need to be Complicated.
'Big and complicated' does not translate to 'better,' regardless of what other software vendors say. Proposal Manager is designed to be simple and straightforward and to never get in the way of the real work you need to accomplish – completing your proposal and winning the business! Proposal Manager provides a range of tools from quick and easy, for short and focused tasks, to robust and comprehensive, for full and complex proposal projects. You choose which tools you need and when.
Tailored to Your Proposal Process
Proposal Manager does not force you to adopt a predetermined method or sacrifice your current proposal process. Whether your process is quick and informal or more complex and deliberate, you decide what, when, and how to
collaborate with your team
and track your proposal progress.
Manage the Proposal from WITHIN the Proposal
You can apply tags, make assignments, and identify win themes from directly within a proposal. You can do so all at once, using 'directed' shredding or gradually, based on your current proposal phase.
Mark Key Terms to Identify all Proposal Requirements
The Proposal Manager allows you to define keywords in the RFP to quickly identify every requirement. Keywords are highlighted for review and reported on to ensure complete
RFP compliance.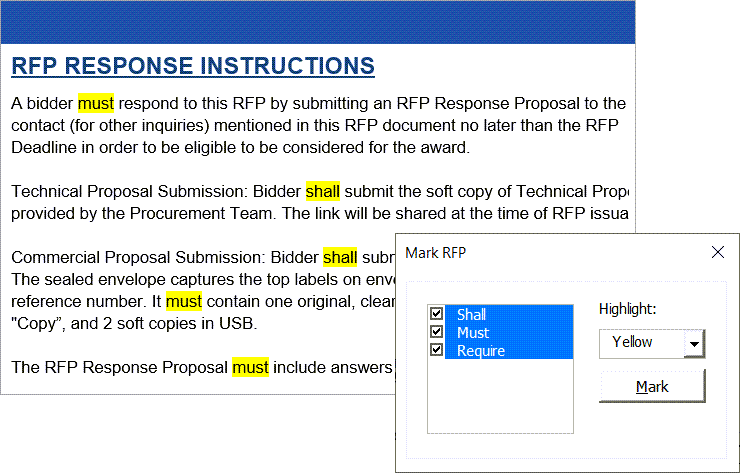 Multiple Types of Tracking
Task-specific tags — Flag bid/no-bid concerns, clarification topics, RFP requirements, etc.
Assignments to owners — Identify proposal gaps and send notifications to subject matter experts.
Win themes — Determine proposal strategy and share with stakeholders.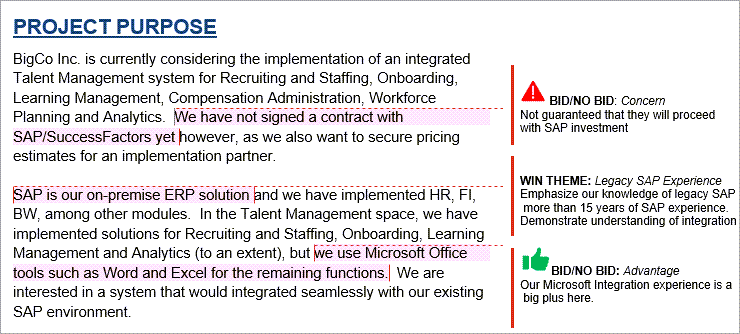 Reporting—from Bid/No-Bid to Full Compliance Matrix
The Proposal Manager generates a variety of customizable reports. Create a bid/no-bid report for management, a customer-facing list of questions to the issuer, an internal chart of dates and delivery requirements, as well as a comprehensive compliance matrix in
Microsoft Excel.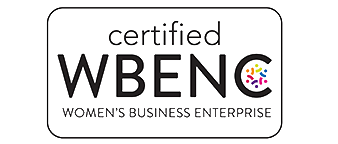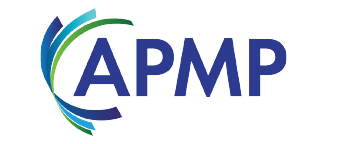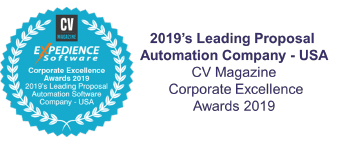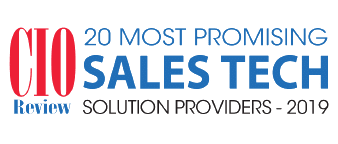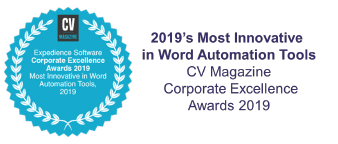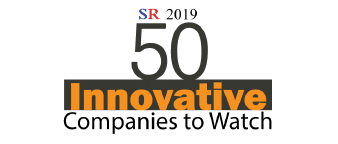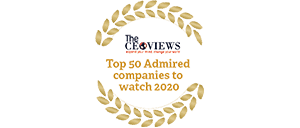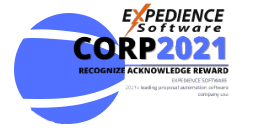 Teams do extraordinary things with Expedience Software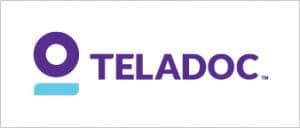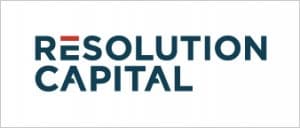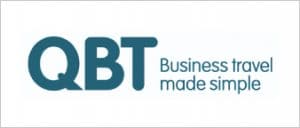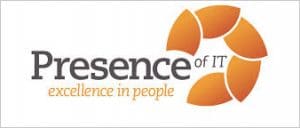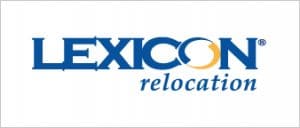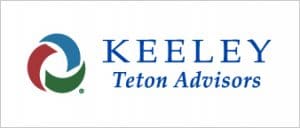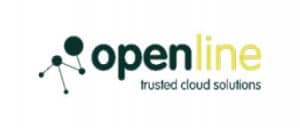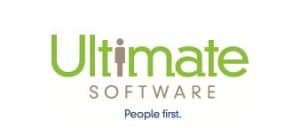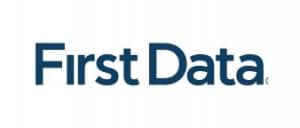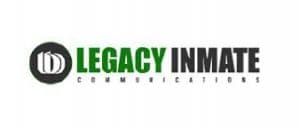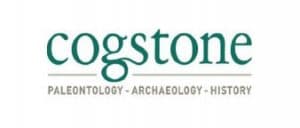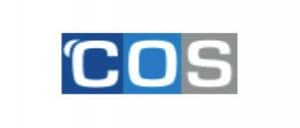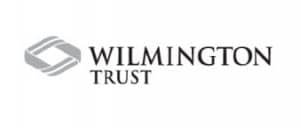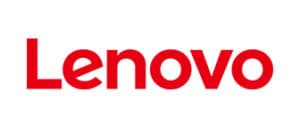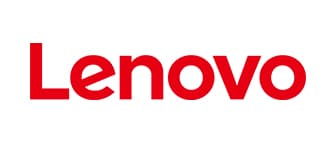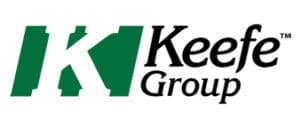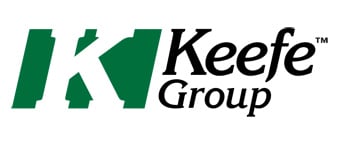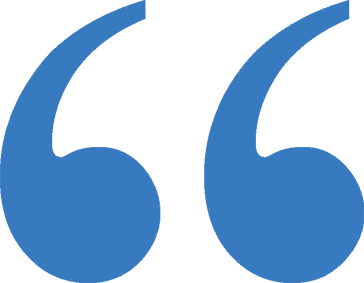 Expedience has helped us improve the quantity and quality of our proposal content with its integrated content management features. We are now able to more effectively engage our subject owners with content management reports and organically harvest content from completed RFPs.
Bid Desk Manager
Manufacturing