As we celebrate National Deal Week, we are examining the critical importance of compelling win themes to securing and ultimately winning sales proposals. At a time when proposal volumes are increasing and response turnaround times are shrinking, sales and proposal teams need to spend their time on content that will drive engagement and positive evaluation scores – and win themes are a critical piece of the equation.
According to the Association of Proposal Management Professionals' Body of Knowledge, a win theme "should be reinforced throughout a proposal and must contain a feature, benefit and corresponding proof point."
Collaborating with Sales /Capture Team Vital
Developing powerful win themes requires collaboration with sales or the capture lead and you begin to formulate these by looking at customer issues. According to Shipley Associates, a leader in proposal management and writing, the win strategies should occur early in the proposal process. Many teams conduct a Blue Team review to develop their win themes.
During this review, which is sometimes broken into two different engagements, teams examine the opportunity, the customer intelligence, competitive solutions and identify strengths, weaknesses and gaps, and customer hot buttons – or what's motivating them to buy. The more we know about the customer's hot buttons, the more powerful the win themes and the overall content approach in the proposal.
Writing with Customer Focus
Shipley enjoys an 83% win rate of the more than 250 proposals it produces a year for clients in the federal and commercial sectors. Shipley emphasizes that you should always prioritize a customer's hot buttons and include the benefits of a solution before the feature you will provide. Why? If you mention the benefit first, your prospect will be more likely to read on to find out how the benefit will be obtained. Discriminators are features that customers want and are unique to you.
You also should avoid win themes that speak to benefits that are not related to the RFP or are untested or subjective. And you should make sure they are front and center in your Executive Summary and proposal sections.
Introducing Proposal Maestra
A new solution available from Expedience, Proposal Maestra, helps you pinpoint win themes directly in your RFP document.  Maestra opens directly in an RFP Word file, allowing teams to dissect the RFP to make a bid/no-bid decision, flag questions, identify win themes, assign SMEs and track their team's progress throughout the proposal-creation process, ensuring compliance and version control.
It's designed to allow the potentially disparate group of people engaged in the bid to work together at the appropriate times and works like all Expedience software, directly in Microsoft Word.
As you close out your sales year and look to 2020, consider how you approach win themes with strategic focus that reflects what matters most to your customers. The team at Expedience welcomes ways to help enhance how you manage your proposal process with tools that keep you and your team organized, accountable and empowered to get to the finish line – right from your Microsoft environment.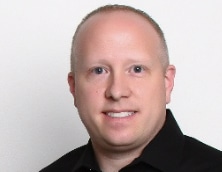 Jason Anderson is VP of Sales and Proposal Strategy for Expedience Software. He has helped evolve proposals and the proposal process for many organizations as an in-house proposal specialist, a proposal consultant, and as a sales leader.