We're Hiring!
Expedience Proposal Software automates proposals, RFP & RFI responses (even Excel RFPs!), FAQs, DDQs, SOWs, questionnaires, PowerPoint presentations, and more. Based in Microsoft Word, Expedience is the proposal software you already know how to use. For over 25 years, Expedience Software has helped sales and proposal writers create highly-tailored, branded, persuasive proposals. Expedience is the leading solution for financial and asset management, healthcare, legal, manufacturing, and technology organizations.
Proposal Writer/Content Developer
Expedience Proposal Software – Amherst, NH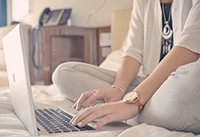 Expedience makes awesome proposal automation software for Microsoft Word. Our sales and marketing content is read by people who are professional writers. So, our sales, marketing, website, and blog content has to be TERRIFIC! Work your own hours at home. This is an exciting, fast-paced, and super fun job for the right person.