Voltage Power and Aecon – A Canadian Success Story
The Challenge
In 2017 in her first days at Voltage Power, Proposal Manager Shannon Smith understood the need for a better way to support the bid process for bid submissions across Canada. The team needed access to readily available up-to-date boilerplate content to build the base for submissions from 100 pages to over 10,000 that the SME's can then review and add in the scope specific details to. Every submission required multiple plans such as Safety, Quality, Execution, Schedule Management, Cost Management, etc. with each plan ranging anywhere from 15 to over 700 pages, as well as differentiated scope-specific content.
Shannon made the implementation of Proposal Automation Software from Expedience Software her initial priority and has never looked back.
Between 2020 and 2022 the Voltage Proposal Team expanded with the addition of two (2) coordinators and an administrator, and in 2020 was aquired by Aecon Construction. In 2023, Shannon has taken on the role of Proposal Manager for Aecon Utilities, merging the two teams into one, and expanding to a team of ten. Rolling Expedience out to the new division is a critical part of the 2023 plan, as the new team submits on average 5-10 submissions a week ranging from 20 pages to over 1,000 pages.
Branding and APMP best practices is critical in every submission, with each plan and subplans having cover pages showing various project photo's relating to the scope. As well, the team manages multiple brands which all include their own colour schemes.
Other challenges to the team involve project managers and SME's who allocate their time between active projects with on-shift hours in the field and the completion of outstanding bids during off hours. Historically, this has meant extensive overtime working 24 to 48 hours non-stop for completion.
The Solution
Expedience PDQ 'Proposals Done Quickly' technology automates complete end-to-end proposals directly from within Microsoft Word. Bid team members simply check boxes to select the relevant components. Expedience creates a complete first draft in seconds using Voltage or Aecon-specific content from a centralized content library. "This means no more insane hours on schedule because we have everything available to us with Expedience. With the push of a button, we have access to cover pages, logos, headers, and footers, all stored within the content library for easy insertion into the bid document, incorporating the unique branding requirements for Voltage and for Aecon", says Smith. "No more working until 5 am in the morning, and the technology ensures the elimination of errors, reduction in time to complete, and consistency of message." Having multiple Style Palette's, one to cover each brand, allows us to quickly transfer content from one colour scheme to the next and the placeholders allow us to make the content universal across all brands.
Shannon and her team are self-reliant in creating PDQs, which they build in-house. "PDQs are easy to build," relays Smith. "And if we encounter any technical issues at all we reach out to the Expedience Support Team and they always respond super quick and resolve the issue so fast. The Services has been amazing. I'd say this is the best Services team I have ever dealt with. We even experienced a Word problem that had nothing to do with Expedience that Services solved for us. In expanding the software to the broader Aecon Group the first reaction is always "I don't think I need it", then we give them demo and they are sitting up in their seats instantly on board and wanting the tool. Looking ahead, our Safety, Contracts, and Innovation & Training teams are considering different ways to use the software – thinking outside of proposals."
"No more working until 5 am in the morning, and the technology ensures elimination of errors, reduction in time to complete, consistency of message, and ensuring our brand is followed." –Shannon Smith, Proposal Manager

Expedience Software, founded by pioneers in proposal automation, harnesses the power of Microsoft® Word to drive better proposal quality while accelerating the speed and effectiveness of proposal teams around the world. Headquartered in Manchester, N.H., Expedience serves hundreds of companies in the financial and asset management, healthcare, legal, manufacturing, and technology industries.
The company's rapidly growing footprint extends to customers throughout the U.S., Canada, UK, Germany, the Netherlands, Australia, and New Zealand. Named Leading Proposal Automation Software Company by Global Insights and one of the 20 Most Promising Sales Tech Solution Providers by CIOReview, Expedience continues to lead the industry with its innovative expansion of the Microsoft Office suite.
Company
Voltage Power Ltd. – An Aecon Company
Industry
Complex full-service utility contractor in Canada.
Critical Issue
The need for a centralized approach to boilerplate scope-specific information that incorporates unique Voltage Power and Aecon styles and branding.A reduction in overtime hours required to produce plan-heavy 10,000-page bids.
Solutions
Sophisticated, easy-to-use content library
PDQs – Automated Proposals Done Quickly
Impact
Consistent branding for Voltage Power and Aecon Utilities Inc.
Reduction in overtime costs
Drastic improvements in turn-around times for bid submissions
Reduction in stress and team burnout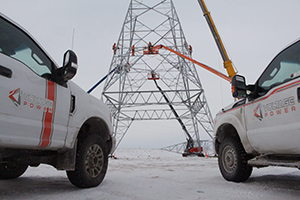 Voltage Power
Voltage is a fully capable full-service contractor, having worked across Canada. We have demonstrated our collaborative approach to Transmission, Substation, Renewable and Foundation projects. Our projects have ranged in complexity, voltage (13.8 kV to 500 kV), scope (construction to full EPC projects), and value ($1 MM to $150 MM).In February 2020, Voltage was purchased by Aecon Construction Group. With a historical footprint, Aecon continues to play a critical role in the growth of many well-established civil, urban transportation, nuclear, utility, and conventional industrial projects.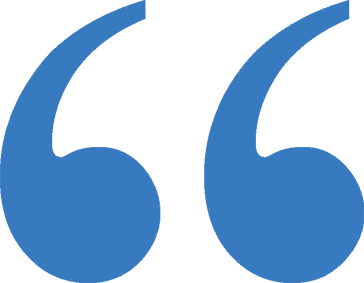 "It is a journey, having an excellent baseline of what content should look like organically. If you write something great, it's there forever. With Expedience, we capture great work throughout the year, and it is forever there for reuse."
Damon Buckle
Manager, Bids & Tenders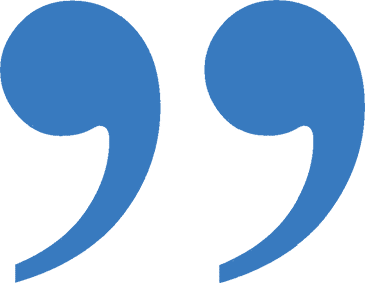 Teams do extraordinary things with Expedience Software