Use Word Tables to Control Positioning of Text and Images
Creating complex layouts in MS Word documents can be challenging, especially when positioning images and text boxes. Inserting images and text inside of invisible Word tables can help keep alignment and positions intact.
Achieving Complex Page Layouts with Microsoft Word
The following cover page contains a full-page image in the header. The other images and text are placed directly on the page.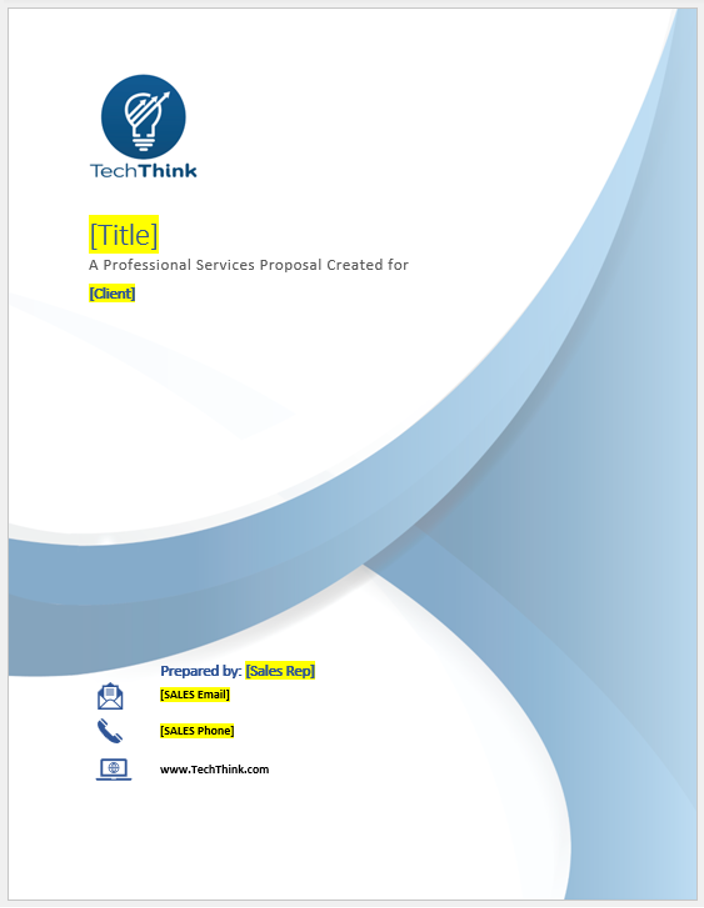 Align Images and Text in a Table
The two-column structure of images and text is created using a table. This will preserve the layout even if the text is changed. Once the layout is complete, simply set the borders of the table to 'None.'

Expedience Software Shares MS Word Formatting Expertise
The Expedience Software deployment team delivers best practices to help you prepare your proposal content.