Excel SmartLinks Accelerator
The Excel SmartLinks Accelerator is a customized module integrated into the Expedience Ribbons and PDQs that brings perfectly formatted Excel data, tables, and charts into your proposals.
Unique 'SmartLink' Technology
Microsoft Excel is the most common tool used to generate pricing and configuration content for proposals. However, standard Excel links are subject to broken connections and distorted formatting. Copying and pasting from Excel into Word is tedious and prone to error.
The SmartLinks Accelerator solves these problems, providing a unique method that is both more reliable and polished than standard Excel linking or copy-and-paste.

Perfect Formatting of Tables and Charts
The SmartLinks Accelerator controls formatting to ensure that tables and charts generated in Excel are presented in Word exactly as you intend. SmartLinks support multiple updates, meaning you can refresh tables and charts in Word after changes are made in Excel, and preserve their formatting. With Excel SmartLinks, you are assured that Excel charts, tables and other elements are up-to-date, correctly refreshed, and flawlessly formatted every time.
Driving PDQ Checkboxes and Placeholders
The SmartLinks Accelerator can be integrated with Expedience PDQs to auto-fill custom placeholders. SmartLinks can also be combined with the Custom Logic module in a Checkbox PDQ to automate checkbox selection.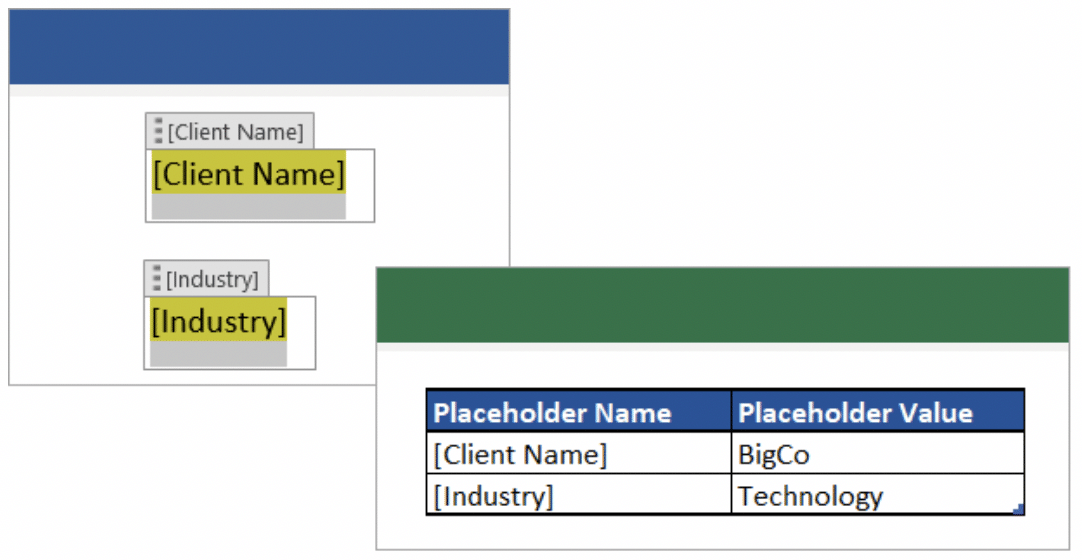 Unique Advantages of Excel SmartLinks
Automate Excel data, tables, and charts into Word Proposals
Avoid broken connections and links
Control formatting of text, tables, and charts