Join Our Team
WHY PARTNER WITH EXPEDIENCE?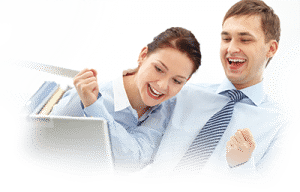 Partnering with Expedience – the industry's fastest growing document automation firm – provides access to an unprecedented advancement in the Proposal Software industry.
We believe that growing your own business as a professional in the proposal arena by offering reliable and proven software to your clients enhances your partnership with them, improves profitability for you, and offers an additional avenue for revenue growth.
Our focus is providing you with all the tools necessary to design, develop and implement a lasting proposal software solution for your clients.
Our program includes:
The Expedience Word-based Proposal Software Suite
Consultant Training
On-going Support
Marketing Assistance
Lead Generation
Inclusion on Expedience Software Website
---
Join the Team!
Team up with Expedience and expand your business.
Sign Up Above or Contact Us! (978) 378-5330