MANCHESTER, N.H. – April 18, 2023 – Expedience Software will be exhibiting at the 2023
APMP BPC Conference at the Hyatt Regency Grand Cypress in Orlando, on May 21-May 24, 2023.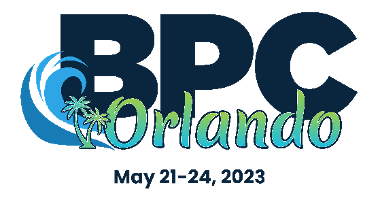 Sponsored by APMP, the Association of Record for Bid, Proposal, Business Development, Capture, and Graphics Professionals, BPC is a three-day conference for proposal professionals. During the conference, attendees will connect with colleagues and learn proven strategies and best practices to help capture, write, produce, and manage proposals and ultimately increase win rates.
Please join us and be sure to attend the Expedience presentations taking place during this exciting event.
On May 22 at 3:45 pm, Jason Anderson, VP Sales & Proposal Strategy, Expedience Software, will present on the topic of:
"Are You Ready for the AI Revolution?"
With a focus on the following topics, proposal writers will gain practical advice to help cut through the hype and learn how to take advantage of this exciting new technology:
Will AI help, hinder, or replace proposal writers?
Will AI make content libraries obsolete?
What are the biggest opportunities and pitfalls of AI?
In addition, Jason will be on hand in the Innovation and Technology Suites on May 22 at 1:15 pm to provide an exclusive look at the Expedience Software solution set and product road map. You will not want to miss this!
To register for the BPC, visit APMP's conference page.
About Expedience Software
Expedience Software, founded by pioneers in proposal automation, harnesses the power of Microsoft® Word to drive better proposal quality while accelerating the speed and effectiveness of proposal teams around the world. Headquartered in Manchester, N.H., Expedience serves hundreds of companies across the globe in the financial and asset management, professional services, pharmaceutical & healthcare, legal, manufacturing, and technology industries.
The company's rapidly growing footprint extends to customers throughout the U.S., Canada, the UK, Germany, the Netherlands, Australia, and New Zealand. Named one of the 20 Most Promising Sales Tech Solution Providers by CIOReview and 50 Innovative Companies to Watch by Silicon Review, Expedience continues to lead the industry with its innovative expansion of the Microsoft Office suite. Learn more at https://expediencesoftware.com.
Contact information
Email: media@expediencesoftware.com