Communications, Proposal Writing Veteran to Oversee Expedience's External Branding Strategy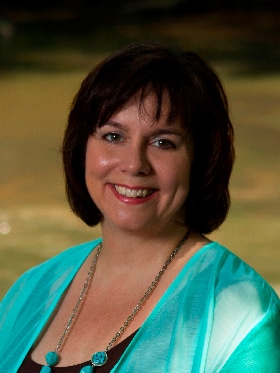 MANCHESTER, N.H. – September 3, 2019 – Expedience Software announced today the appointment of Anne Wainscott-Sargent, CF, APMP, as the company's new Marketing Communications Director. She will oversee Expedience's external branding strategy, including the company's public relations and digital content efforts.
Over a career spanning nearly two decades, Wainscott-Sargent has built a solid record as an award-winning writer and strategist for some the world's most respected brands in higher education, technology, security, public health and aerospace.
A certified proposal professional, Anne previously led commercial proposal efforts for Walden Security, the nation's largest woman-owned security services company.
"We are delighted to have someone of Anne's rich experience in both proposal content creation and as a storyteller and marketer to help us enhance our marketing outreach globally," says Melissa Mabon, president and CEO of Expedience Software.  "As a proposal professional, Anne understands the pain points of our clients and can speak in an authentic voice."
"It's an honor to join the innovative Expedience team, who really helped invent the proposal automation industry and continue to advance our industry with solutions that set the standard in ease of use and proposal productivity and quality," says Wainscott-Sargent, who will be based in Atlanta.
About Expedience Software
Expedience Software, founded by pioneers in proposal automation, harnesses the power of Microsoft® Word to drive better proposal quality while accelerating the speed and effectiveness of proposal teams around the world. Headquartered in Manchester, N.H., with a presence in Dallas, San Diego, Omaha and Atlanta, Expedience serves hundreds of companies in the financial and asset management, healthcare, legal, manufacturing and technology industries.
The company's rapidly growing footprint extends to customers throughout the U.S., Canada, UK, Germany, the Netherlands, Australia and New Zealand. Named one of the 20 Most Promising Sales Tech Solution Providers for 2019 by CIOReview and 50 Innovative Companies to Watch by Silicon Review, Expedience continues to lead the industry with its innovative expansion of the Microsoft Office suite.  Learn more at www.expediencesoftware.com.
Contact information:
Email: media@expediencesoftware.com