Distinguished Itself in Service Quality, Vast Customer Base, Innovation and Market Position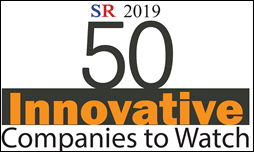 MANCHESTER, N.H. – September 16, 2019 – Expedience Software announced today that The Silicon Review Magazine has named it among the 2019 50 Innovative Companies to Watch.
The program "identifies companies which are successful bringing more souvenirs to the IT and business world than others, and winning a spot on this list indicates the company has distinguished itself from peers by proving itself more valuable in terms of service quality, vast customer base, innovation and market position," said Sreshtha Banerjee, editor-in-chief, The Silicon Review Magazine.
The publication has selected Expedience based on its customer retention, open innovation, partnerships/collaborations, financial status and its ability to overcome uncertainties.
"We are honored to be recognized by The Silicon Review Magazine as an innovation leader," said Melissa Mabon, co-founder, president and CEO. "As a leader in automation proposal software, Expedience has built a reputation for dramatically enhancing the accuracy and speed of proposal processes using the software proposal writers work in every day –Microsoft® Word."
Expedience Software seamlessly integrates with the Microsoft Office suite, so clients can customize content using Word, Excel and PowerPoint for maximum effectiveness. Customers frequently cite Expedience's simplicity, intuitiveness and ease of implementation as well as the company's strong service and engagement for choosing the tool over other proposal automation tools.
Expedience is featured in the September issue of the magazine. Read the company profile here.
About Expedience Software
Expedience Software, founded by pioneers in proposal automation, harnesses the power of Microsoft® Word to drive better proposal quality while accelerating the speed and effectiveness of proposal teams around the world. Headquartered in Manchester, N.H., with a presence in Dallas, San Diego, Omaha and Atlanta, Expedience serves hundreds of companies in the financial and asset management, healthcare, legal, manufacturing and technology industries.
The company's rapidly growing footprint extends to customers throughout the U.S., Canada, UK, Germany, the Netherlands, Australia and New Zealand. Named one of the 20 Most Promising Sales Tech Solution Providers for 2019 by CIOReview and 50 Innovative Companies to Watch by Silicon Review, Expedience continues to lead the industry with its innovative expansion of the Microsoft Office suite.  Learn more at www.expediencesoftware.com.
Contact information:
Email: media@expediencesoftware.com