MANCHESTER, N.H. – Sept. 15, 2020 – Expedience Software announced today its selection as one of the 'Top 50 Admired Companies to Watch 2020' by CEO Views Magazine. The 'Top 50 Admired Companies to Watch 2020' list ranks the most innovative and fastest-growing technology companies.
"Our mission is to help enterprise organizations select vendors that are among the most agile yet effective technology solutions in the marketplace," says Ben Johnson, Managing Editor of CEO Views. "Our special issue holds great significance among industry peers, and it's a great honor to announce Expedience Software as one of the Top 50 Admired Companies of the year 2020."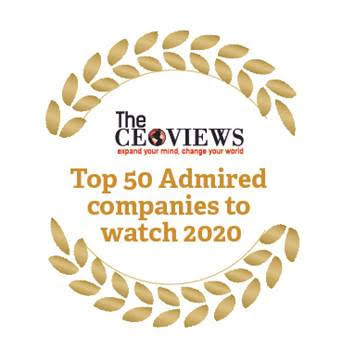 The Expedience proposal automation solution is built directly in Microsoft® Word, an application RFP and proposal software sales and proposal teams already know how to use – which provides both ease-of-use and exceptional user adoption across the enterprise.
Expedience Software seamlessly integrates with the Microsoft Office suite, so clients can customize content using Word, Excel, and PowerPoint for maximum effectiveness. Customers frequently cite simplicity, ease of implementation, and strong service engagement for choosing the Expedience solutions over other proposal automation tools.
"The market shift is to more innovative solutions in the creation of sales and proposal documents," says Melissa Mabon, President & CEO, Expedience Software. "From complex RFPs, proactive proposals, SOWs, to collaboration, assembly, and delivery, our technology is solving business problems that enable customers to close more business, all while working within the familiar Microsoft environment."
For more information, see the full Expedience profile appears in the Special Edition 2020 issue of CEO Views.  The complete 'Top 50' list can be found in the current edition of CEO Views.
About CEO Views
Published from Farmington Hills, Michigan, CEO Views is a print and digital magazine that aims towards providing the perfect platform for entrepreneurs to connect with the industry peers while exploring and understanding innovations that are changing the technology landscape of today and moving towards a newer world.
About Expedience Software
Expedience Software, founded by pioneers in proposal automation, harnesses the power of Microsoft® Word to drive better proposal quality while accelerating the speed and effectiveness of proposal teams around the world. Headquartered in Manchester, N.H., with a presence in Dallas, San Diego, Omaha and Atlanta, Expedience serves hundreds of companies in the financial and asset management, healthcare, legal, manufacturing and technology industries.
The company's rapidly growing footprint extends to customers throughout the U.S., Canada, UK, Germany, the Netherlands, Australia and New Zealand. Named one of the 20 Most Promising Sales Tech Solution Providers for 2019 by CIOReview and 50 Innovative Companies to Watch by Silicon Review, Expedience continues to lead the industry with its innovative expansion of the Microsoft Office suite.  Learn more at www.expediencesoftware.com.
Contact information:
Email: media@expediencesoftware.com