Bid Teams Now Can Easily Manage Complex Reference Lists with Microsoft® Excel, Word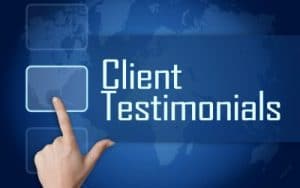 MANCHESTER, N.H. – May 7, 2019

 

–

 

Expedience Software announced today availability of its newest add-on package, Excel References, part of a suite of proposal automated software add-on features.
Excel References has both an Excel and Word component, where the master reference list is maintained in Excel and integrated into Word using logic-driven rules that work seamlessly within Expedience's Microsoft® Word-based templates. Companies now can manage their references at a spreadsheet level instead of at a record level.
The module creates dynamic tables for references and similar types of proposal content, such as testimonials and case studies. Users can insert professional reference tables with logos customized to individual RFP requirements.
"This module is really for companies that are data-driven in their proposals," says Jason Anderson, VP, Sales, Expedience Software.  "For global companies with complex reference requirements in their RFPs, this module allows you to leverage the power of Excel to quickly narrow down their list by geography, solution type and other parameters."
The application is flexible enough to filter other proposal content, such as team member resumes by certain attributes such as specific industry experience.
"The module filters information quickly, harnessing what Word does well, and giving it extra powerful, proposal-specific functionality," explains Anderson.
Expedience continually updates this module so users are future proofed and know that they will be fully supported as Microsoft releases new versions of Excel and Word.
For pricing information and to see if Excel References is right for you, contact Expedience at sales@expediencesoftware.com. 
About Expedience Software
Expedience Software, founded by pioneers in proposal automation, harnesses the power of Microsoft® Word to drive better proposal quality while accelerating the speed and effectiveness of proposal teams around the world. Headquartered in Manchester, N.H., with a presence in Dallas, San Diego, Omaha and Atlanta, Expedience serves hundreds of companies in the financial and asset management, healthcare, legal, manufacturing and technology industries.
The company's rapidly growing footprint extends to customers throughout the U.S., Canada, UK, Germany, the Netherlands, Australia and New Zealand. Named one of the 20 Most Promising Sales Tech Solution Providers for 2019 by CIOReview and 50 Innovative Companies to Watch by Silicon Review, Expedience continues to lead the industry with its innovative expansion of the Microsoft Office suite.  Learn more at www.expediencesoftware.com.
Contact information:
Email: media@expediencesoftware.com