Early Adopters, New Users Welcome to Join Forum to Share Challenges, Solutions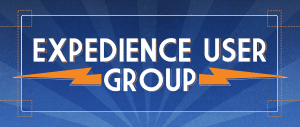 MANCHESTER, N.H. – June 5, 2018 – Expedience Software announced today the formation of its first-ever Expedience User Group open to all users of Expedience products.
User Group welcomes innovators and early adopters of Expedience's suite of proposal automation software tools as well as new users.
They share one common trait: a desire to learn from each other while gaining new insights on how to use Expedience software to transform their organization's proposal processes.
"Expedience users are rock stars within their organizations and this is a great opportunity to share solutions to common proposal challenges," notes Melissa Mabon, co-founder, president and CEO of Expedience Software. "At the User Group meetings, you'll get tactical suggestions that you can take back to your teams to help them be more successful. Request a topic or be a guest speaker. We want to hear from you."
Expedience will hold monthly virtual user group meetings to share best practices, with the first meeting, "Efficient and Effective Ways to Manage Global Content Changes," scheduled for June 19 at 1 p.m. EST. The session will show participants how to get the most from Expedience's Gallery Report, including how to use Microsoft® Word capabilities to complete global content changes such as:
Applying new style definitions to multiple content records
Completing find/replace edits across multiple content records
Utilizing content controls
Visit www.expediencesoftware.com to learn more about the company and future virtual meetings through the Expedience User Group.
About Expedience Software
Expedience Software, founded by pioneers in proposal automation, harnesses the power of Microsoft® Word to drive better proposal quality while accelerating the speed and effectiveness of proposal teams around the world. Headquartered in Manchester, N.H., with a presence in Dallas, San Diego, Omaha and Atlanta, Expedience serves hundreds of companies in the financial and asset management, healthcare, legal, manufacturing and technology industries.
The company's rapidly growing footprint extends to customers throughout the U.S., Canada, UK, Germany, the Netherlands, Australia and New Zealand. Named one of the 20 Most Promising Sales Tech Solution Providers for 2019 by CIOReview and 50 Innovative Companies to Watch by Silicon Review, Expedience continues to lead the industry with its innovative expansion of the Microsoft Office suite.  Learn more at www.expediencesoftware.com.
Contact information:
Email: media@expediencesoftware.com