Three Takeaways from New APMP Proposal Industry Benchmark Report
November is National Inspirational Role Models Month. Role models are passionate about creating value in their organizations. Proposal and bid teams need to embody role-model best practices to develop and execute winning proposals.What bid-pursuit processes are considered "role model" in our industry? A good place to look is APMP, which recently shared highlights from their recently released
U.S. Bid & Proposal Industry Benchmark Report
.  The Report finds that half of association members say their organization submits 80 or fewer proposals per year.Below are key takeaways of the Report, based on input from 830 U.S. APMP members. Which practices do you already follow? Which ones do you need to?
Role Model Practice #1:
You can achieve greater efficiencies when your business development teams are CENTRALIZED.Decentralized bid teams can lead to siloed approaches to proposal activities, where the right hand doesn't always know what the left hand is doing. For example, proposal writers who lack a centralized system for collecting and maintaining proposal content will often find themselves building and relying on their own "personal" proposal content libraries that are not easily shared, resulting in the quality and speed of their proposal output suffering.
Role Model Practice #2:
High-performing bid teams share these top 6 best business development practices in common:
Determine if an opportunity is aligned with capabilities
Develop proposal timelines
Build understanding of customers' hot buttons
Coordinate cost and processing as part of the process
Assess each business opportunity's win rate probability
Identify key win themes to demonstrate competitive advantages
Engaging any of these process-related best practices has the power to improve win rates, the study finds.
Role model Practice #3:
The more leadership is involved in determining opportunities are aligned with capabilities, the higher likelihood of win rates.It makes sense that organizations where top leadership engages with sales teams on winning new business will result in better outcomes. In fact, nearly half of members surveyed say leaders involved in this activity report win rates of greater than 50% versus only 37% of those surveyed saying their leadership is only "somewhat involved."Another finding: the larger your organization, the less likely executives are directly engaged with business development teams. That means these organizations will need to make a pointed effort to recognize and lead those on the front lines of winning new business.Want to read more? Order the executive summary or full benchmark report on APMP's website,
https://www.apmp.org/general/custom.asp?page=usbenchmark
.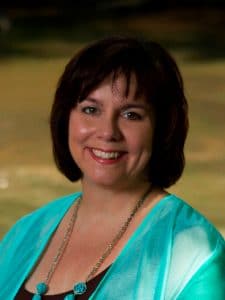 Anne Wainscott-Sargent, CF APMP, is the Marketing Communications Director for Expedience Software and an independent proposal consultant with Shipley Associates.