The emergence in recent years of the Web-based version of Microsoft Word has led some people to speculate that the desktop version of Word would one day soon become obsolete. But nothing could be further from the truth. In the 2016 release of Office, Microsoft brings the Web to the Desktop, proving once and for all that Microsoft Word (the REAL one) is here to stay.
Microsoft Word 2016 is 'Ground Control' for Cloud Collaboration
In the previous post we looked at the latest version of Word Online. In this post we will be looking at the latest version of the full desktop version of Microsoft Word. From right inside of Microsoft Word 2016 you can now open documents saved in the cloud on OneDrive and SharePoint, collaborate real-time with other colleagues using Microsoft Word 2016 as well as those using Microsoft Word Online and Microsoft Word Mobile. You can invite colleagues to join you on editing a document and communicate with them using inline comments, Instant Messaging, and even Skype video conferencing without ever leaving Microsoft Word. In this way, Word 2016 becomes a kind of Ground Control' for all of those cloud based applications: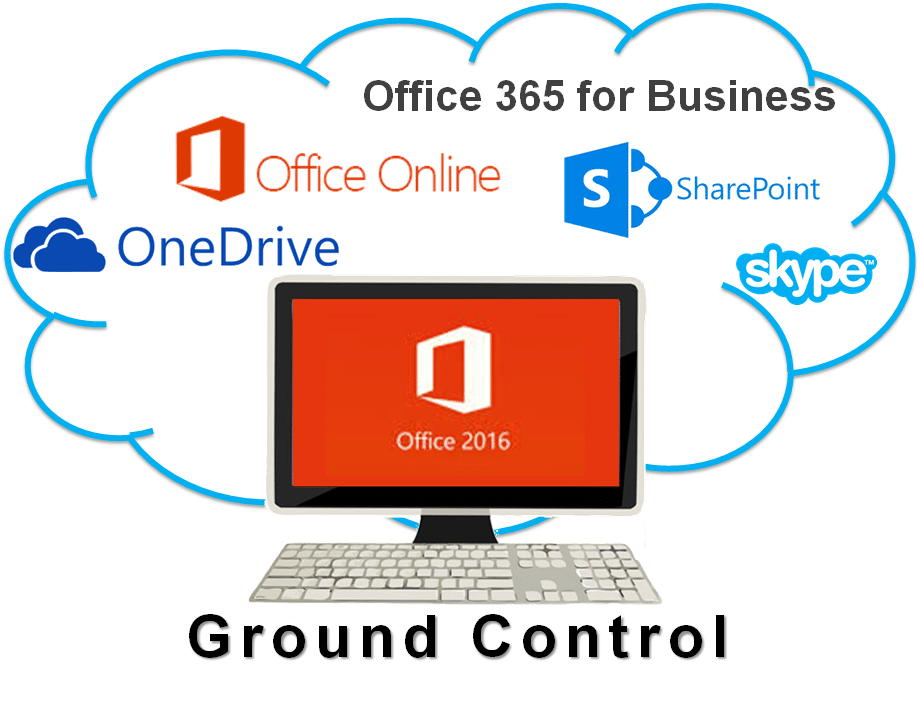 Accessing a Document on the Cloud in Office 2016
In Word 2016, opening a document that resides in the Cloud on OneDrive or SharePoint is no different than opening a document on your local network or computer. OneDrive and SharePoint appear as options on the 'Open' screen: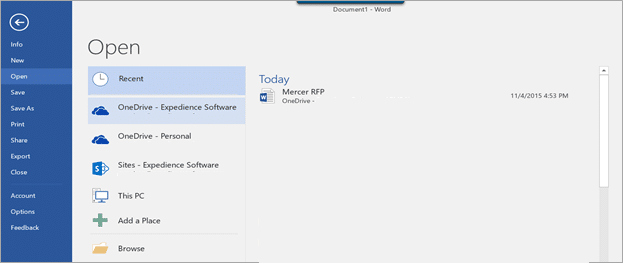 Real-time co-Authoring in Word 2016
In the previous post we looked at real-time co-authoring in the browser based Word Online. Remarkably, this same type of real-time co-editing is now available in the full desktop version of Word as well: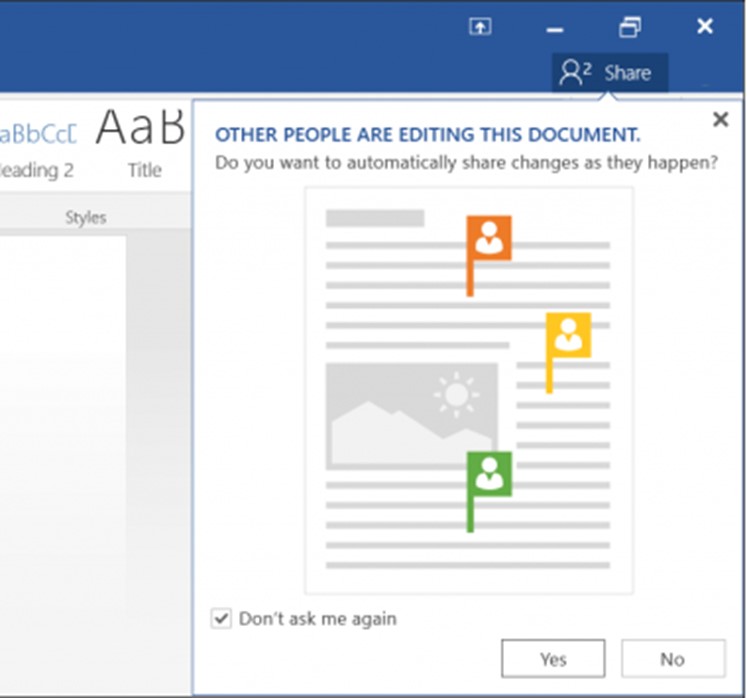 You can invite colleagues to join, see who is currently editing and where in the document they are working.
Communicate with your Team from within Word 2016
Once invited, you can see the list of co-authors working on the document. Hover over a name to view communication options to Instant Message, call, video conference, or email:

In this example I chose to video conference using Skype. Note, I have not left Microsoft Word!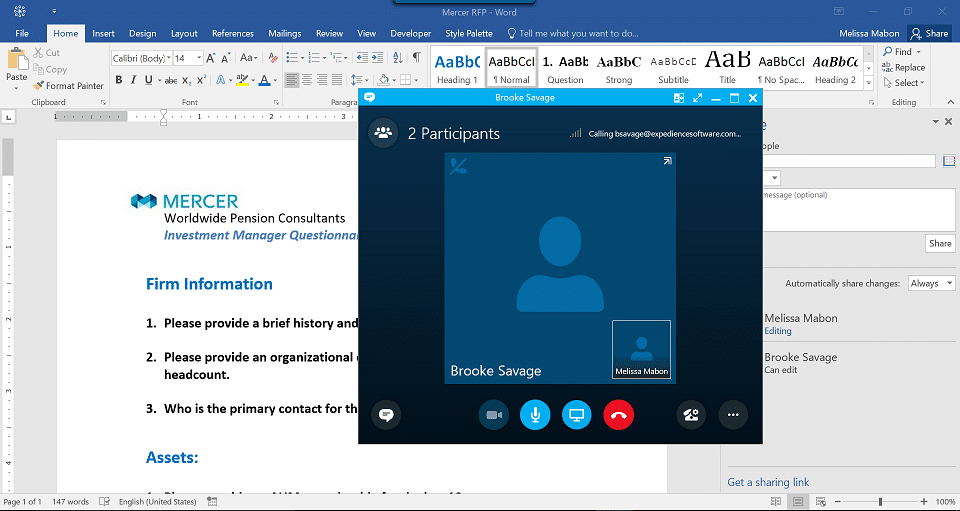 Did Microsoft Office Desktop just catch up with Microsoft Office Online?
At the time of writing this post, real-time co-authoring is supported in Microsoft Word 2016 only. According to Microsoft, Excel 2016 and Power Point 2016 will offer web collaboration in the near future. Currently the supported Cloud platforms appear to be limited to OneDrive for Business and SharePoint Online, though that will most likely be expanded in the future as well.
Another limitation we noticed in our testing is that while simultaneous typing in Word 2016 shows up immediately, inserting and pasting content requires a 'Save' to refresh document for the co-authors.
Still, Microsoft Word 2016 marks a tremendous advance in bringing the Web to the Desktop and providing Web-based collaboration while preserving the full functionality of Microsoft Word.